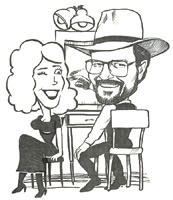 Peter
Live Party/Event Caricatures
Peter is perhaps the best-loved artist in the Washington, D.C. area. A favorite among clients and fellow artists, his unflappable good cheer is infectious! His cartooning skills are unique, a combination of training at the Corcoran School of Art combined with the best qualities of the artists he's worked with over the years, with more than a dash of personal whimsy thrown in! The only child of theatrical parents, he grew up in the California of the Sixties, befriending a lot of celebrity children, and seeing a lot of America in travels with his parents. While honing his artistic skills, he also developed a deep desire to 'make a difference', resulting in a hitch in the Peace Corps, a continuing study of religions and philosophy, and a regimen of diet and exercise that should help him live to 200! The charm of his drawings, his unmatched graphics skills, and his optimism make him a great choice for any party!
Samples
Rates & Booking Information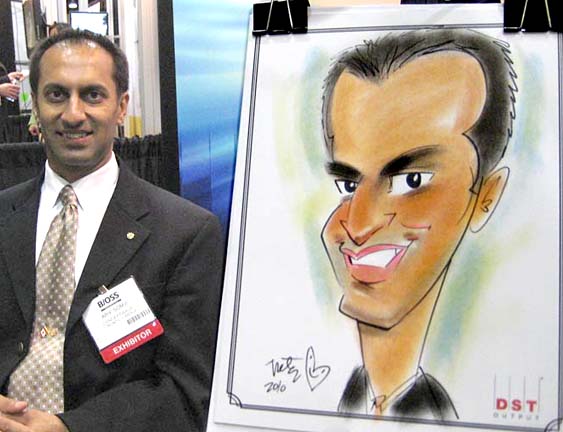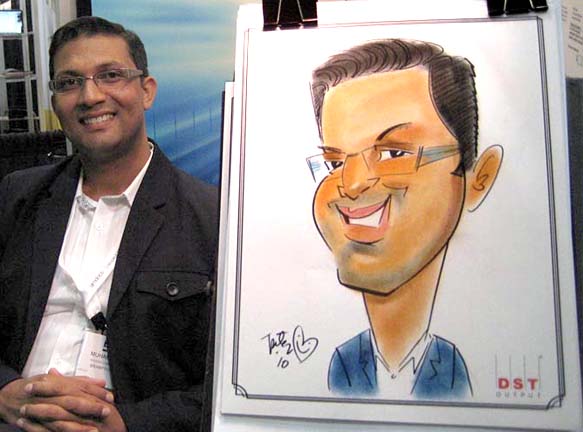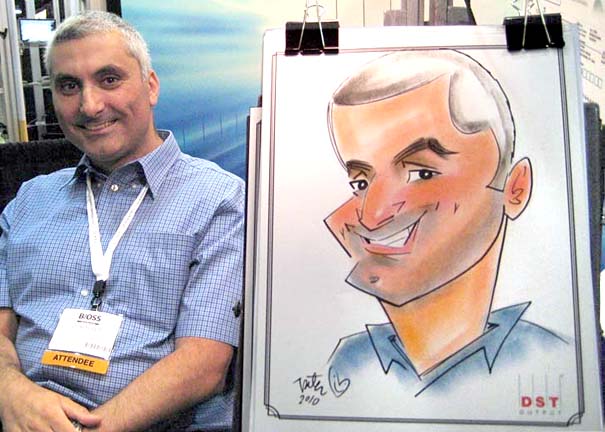 Caricatures © Peter. Used by permission.

Peter
SERVES
Metropolitan Areas (hourly minimums)
District of Columbia
Washington DC (2-hour minimum) – Add $15 for jobs within city limits.
Travel charges may apply outside this area.

RATES*


• $150 per hour. December/Holidays: $190 per hour. - All prices U.S. dollars, see minimum times (above)
SPEED**

• 10 to 15 people per hour, black & white, with bodies.
• 6 to 10 people per hour, color, with bodies.

SIZE
• 11x17 (max 2 per page)
MEDIA
• Marker and Chalk
REQUIRES
from customer • Two chairs and an electric outlet


*Prices subject to change. December/Holiday rates may be higher. Holidays vary by artist,
and generally include Thanksgiving through New Years and 3-day weekends.
**Number of people per hour is approximate and cannot be guaranteed.
To book Peter or inquire about any artist, simply use our online form.
See All Washington DC Caricature Artists
Or, call The-Nose.com Toll-Free at 1-888-234-7158. Please include:
•Your Name and Daytime Phone Number
•Artist's name •Date, Time, City, and State of your event.
Questions? Email us or call Toll-Free 1-888-234-7158

01000
01400h