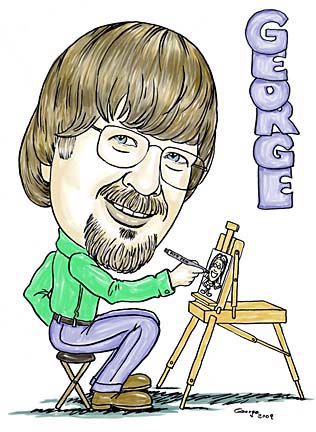 George
Live Party/Event Caricatures
I like the inventiveness of improvising humorous situations for the caricature. I do a more recognizable likeness than other party caricaturists. Often I get tips because they say it actually looks like them. Other party caricatures are good for a quick laugh after they are drawn, but my customers I have heard say "we'll frame it". Some of the places I worked I also did regular portraits. I grew up in a family of artists, and have been making a living at it all my life.
Samples
Rates & Booking Information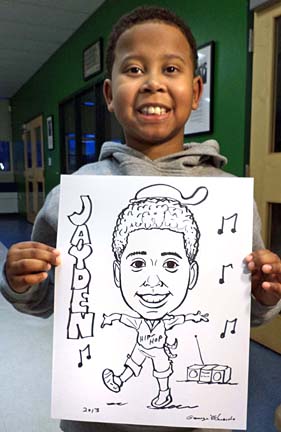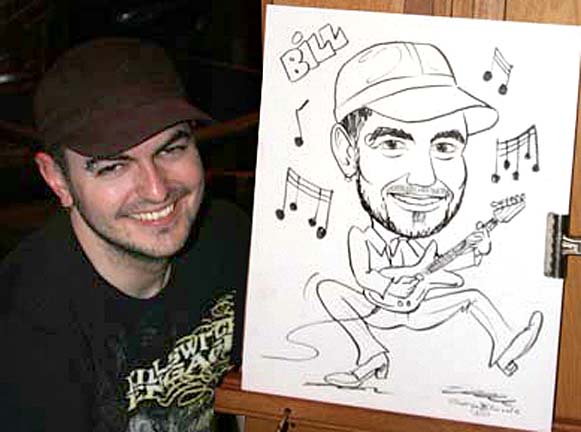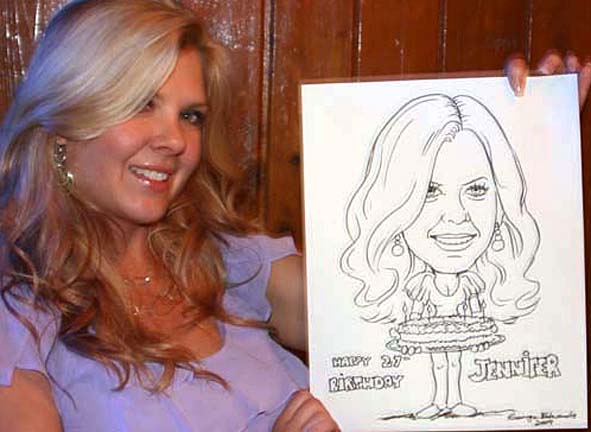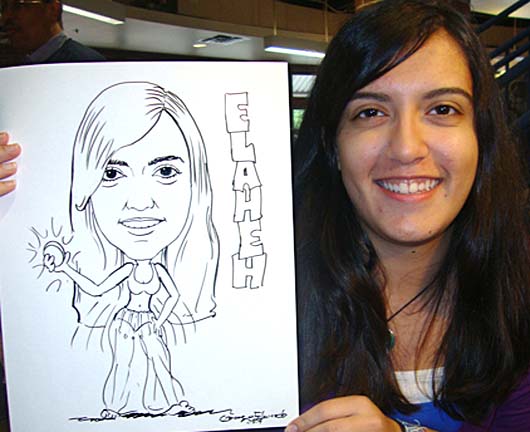 Caricatures © George. Used by permission.

George
SERVES
Metropolitan Areas (hourly minimums)
Maryland
Annapolis (3-4-hour minimum)
Baltimore (2-hour minimum)
Frederick (2-hour minimum)
Travel charges may apply outside these areas.

RATES*


• $110 per hour. - All prices U.S. dollars, see minimum times (above)
SPEED**

• Up to 8 people per hour, black & white, heads only.
• Up to 6 people per hour, black & white, with bodies.
• Up to 6 people per hour, color, heads only.
• Up to 5 people per hour, color, with bodies.
• Also draws faster profile (side view) drawings

SIZE
• 11x14 (max 5 per page)
MEDIA
• Marker and colored chalk
REQUIRES
from customer • Two or three standard height armless chairs in well-lit area. Access to electrical outlet if inside or at night. Full shade/cover if outside
ALSO OFFERS
• Bags to protect drawings - free at all events.



*Prices subject to change. December/Holiday rates may be higher. Holidays vary by artist,
and generally include Thanksgiving through New Years and 3-day weekends.
**Number of people per hour is approximate and cannot be guaranteed.
To book George or inquire about any artist, simply use our online form.
See All Baltimore • Baltimore Caricature Artists
Or, call The-Nose.com Toll-Free at 1-888-234-7158. Please include:
•Your Name and Daytime Phone Number
•Artist's name •Date, Time, City, and State of your event.
Questions? Email us or call Toll-Free 1-888-234-7158

0600