See all Face Painters • Face Painters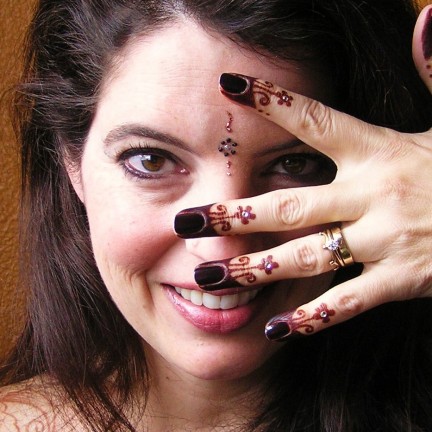 Deborah
Live Party/Event Face Painting
With a Fine Arts degree and a background in theater it seems a natural progression that I became a body artist! I started as a henna artist in 2000 and became intrigued by the color and theatricality of face and body painting shortly thereafter. I have 3 published body art books (henna) and have taught at many body art conventions, on FABA (Face and Body Art) Tv, and have been featured in Illusion magazine. I love the transformation that comes from painting someone's face and watching them embody their new persona. The chance to step out of your everyday self and into a new character is so freeing. Their is nothing like the joy of a child's smile when I show them that I can help them be anything for today!
Samples
Rates & Booking Information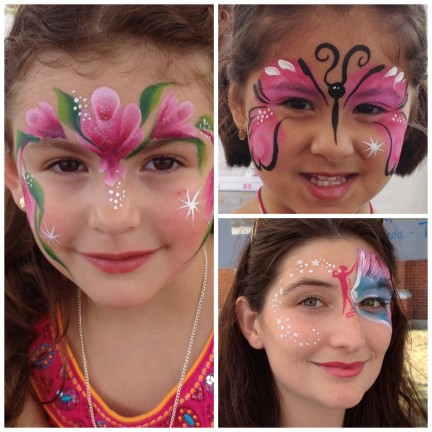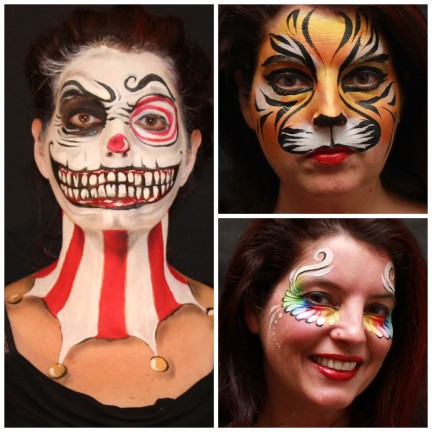 Deborah
SERVES
Metropolitan Areas (hourly minimums)
Ohio
Columbus (2-hour minimum)

RATES*
• $150 per hour. See minimum times (above).
Travel charges may apply.
SPEED**
Up to 20 faces per hour, Simple designs
Up to 10 faces per hour, Full-face/complex designs.
TYPE OF PAINT
• Wolfe, Mehron, TAG, Fab, Kryolan, Chameleion
YEARS OF EXPERIENCE:
• I have been painting professionally since 2008
REQUIRES from customer •
2 chairs and a table in a well lit area

*Prices subject to change. December/Holiday rates may be higher. Holidays vary by artist,
and generally include Thanksgiving through New Years and 3-day weekends.
**Number of faces per hour is approximate and cannot be guaranteed.
To book Deborah or inquire about any artist, simply use our online form.
See All Columbus Face Painters
Or, call The-Nose.com Toll-Free at 1-888-234-7158. Please include:
•Your Name and Daytime Phone Number
•Artist's name •Date, Time, City, and State of your event.
Questions? Email us or call Toll-Free 1-888-234-7158


01000