See all Face Painters • Face Painters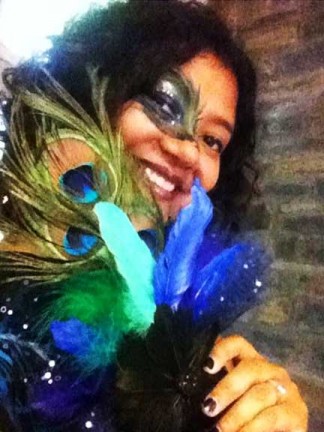 Anisha
Live Party/Event Face Painting
ABOUT ME A womanís bare palms, a manís bare arms, a childís sweet charm - the world is my atelier and the rhythms of life form the tools of my trade. At a lowest denominator, Iím a lifestyle artist. I love to imbue spaces of daily life with the warmth of colors and dash of fun. Itís a thrill to bring client vision to sure shape and precise palette.I love every minute of this dabbling with colors. Since 25 years I specialize in Face Painting, Henna Tattoos, Caricatures, Portraits, and Graphic Design and keep finding new ways to make my Designs EXCLUSIVE. Oh what fun to add my own bitsy bubbles to the effervescence of life! SERVICE & EVENTS The service I have been providing has become a much sought after service to numerous satisfied customers, apparent in the volume of Ďword of mouthĒ reccomendations thatI have received! CLIENTS ALL AGES! Being a peopleís person, I enjoy doing artwork for everyone that enjoyscolor & does not mind some BLING!! EXPERIENCE I have been painting and entertaining in the USA for 25 years for many such events: Glierís Goetta Fest, Asian Festival, Taste of India, Pyramid Hills - Halloween, Fitton Art Center,Bronner Brotherís Show, Butterfly Exhibition at the Krohn Conservatory, as well as countlessschools, churches, and families. I love people and love to make events memorable for myclients. I love making people smile and making every event a super hit! EVENT THEME / DESIGN CONCEPT I am an experienced graphic designer/fine artist by profession, so design ideas come to me easily, and can accommodate any theme that you would like. I am happy to bring design ideas for clients to choose from on the day of the event if you provide me a heads-up about the event theme in advance. COSTUME I visit clients in a fun floral retro costume and a pink butterfly hat that kids LOVE for no extra charge!
Samples
Rates & Booking Information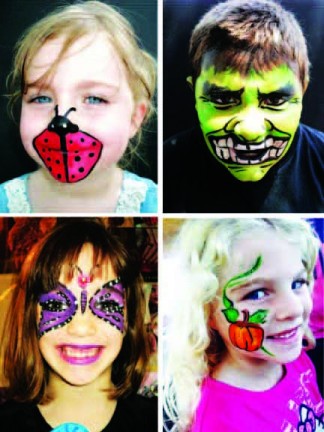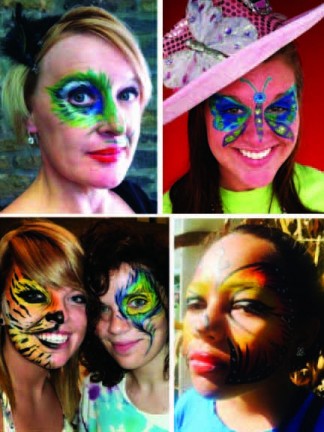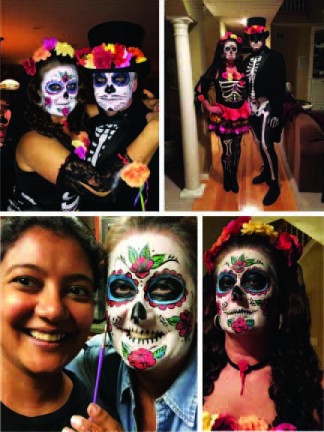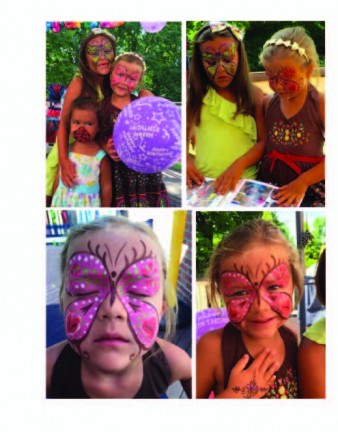 Anisha
SERVES
Metropolitan Areas (hourly minimums)
Ohio
Cincinnati (2-hour minimum)

RATES*
• $125 per hour. See minimum times (above).
Travel charges may apply.
SPEED**
Up to 20 faces per hour, Simple designs
Up to 12-15 faces per hour, Full-face/complex designs.
TYPE OF PAINT
• I only use the highest quality, FDA approved non toxic face paints; Wolfe | Tag | Paradise | Global
YEARS OF EXPERIENCE:
• 25 Years
REQUIRES from customer •
Regular height table, no smaller than 2 feet by 4 feet, shade canopy, adequate lighting and heat, not nearcooking food pets or loud music/noises please ( for the comfort and safety of your guests, the materials and and artist)

*Prices subject to change. December/Holiday rates may be higher. Holidays vary by artist,
and generally include Thanksgiving through New Years and 3-day weekends.
**Number of faces per hour is approximate and cannot be guaranteed.
To book Anisha or inquire about any artist, simply use our online form.
See All Cincinnati Face Painters
Or, call The-Nose.com Toll-Free at 1-888-234-7158. Please include:
•Your Name and Daytime Phone Number
•Artist's name •Date, Time, City, and State of your event.
Questions? Email us or call Toll-Free 1-888-234-7158


0750