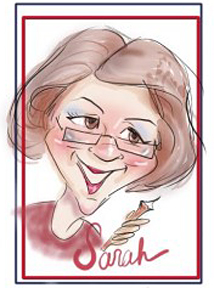 Sarah Ki
Live Digital Caricatures
Sarah has been painting and drawing portraits and caricatures for many years. She loves to draw people and intermix with everyone. She attended Dallas College of SMU in Dallas. Has her own gallery and had a cable TV show for 10 years called Sarah's Studio. Sarah has had several books published. "Beginning Watercolor," "Collectible Quotes," "Little Bible Book," "Overview of God's Creation," and several others. Always interested in new things, and a new challenge, when she saw digital caricatures she decided to be among the first!
Samples
Rates & Booking Information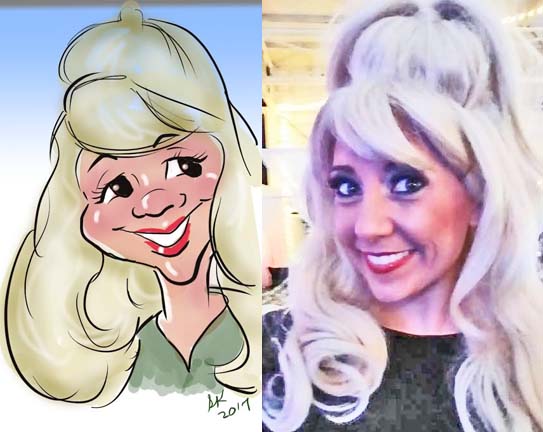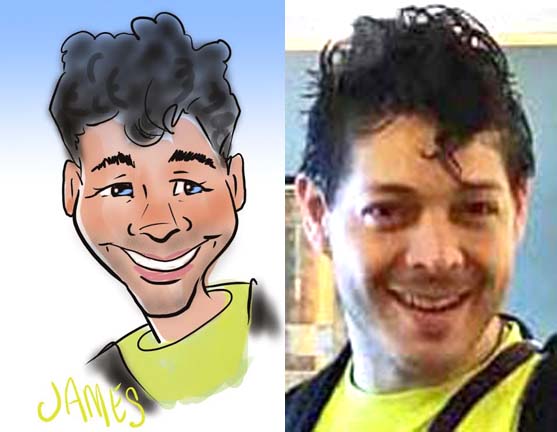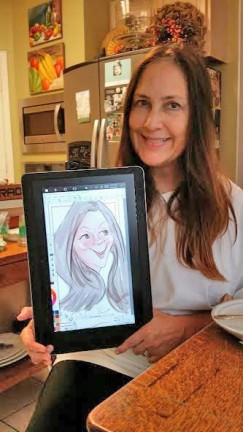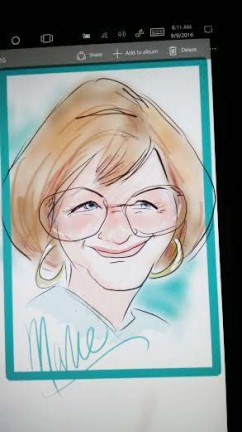 Caricatures © Sarah Ki. Used by permission.

Sarah Ki
SERVES
Metropolitan Areas (hourly minimums)
Texas
Dallas-Ft Worth (3-hour minimum)
Canton (3-hour minimum)
Travel charges may apply outside these areas.
RATES*
(all rates in U.S. dollars)
$250/hr
• $285/hr (December rate)
SPEED**
B&W 10-12 and color caricatures/hour
PRINT SIZE(s)
•4x6
•x
HARDWARE / SOFTWARE
• · Output Options: 4"x6" prints · Provided Equipment: Wacom Cintiq tablet, 22" monitor and a Selphy color printer Use easel and paper for backup.
REQUIRES
from customer • 3 chairs, an electrical outlet, and a table for the monitor and printer
ALSO OFFERS
• Display Option: 22" external monitor- free


*Prices subject to change. December/Holiday rates may be higher.
**Number of people per hour is approximate and cannot be guaranteed.

02000
02350h