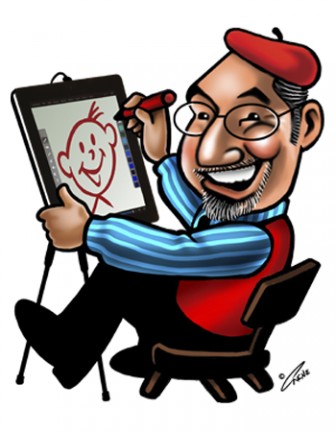 Rene
Live Digital Caricatures
Rene has been delighting guests with Traditional Caricatures since 1993 at parties, weddings and major companies (including Six Flags, Microsoft, Apple, Lucasfilm, & Facebook). With a tablet, a printer and a 23-inch flat screen monitor, Rene has added Live Digital Caricaturing to his repertoire! It's entertainment your guest will love and a printed keepsake all in one! Days fill quickly, book now, will travel!
Samples
Rates & Booking Information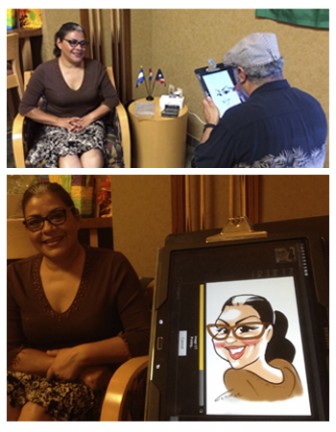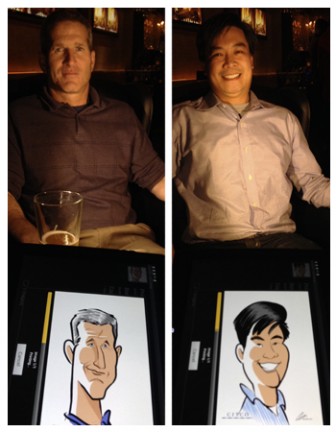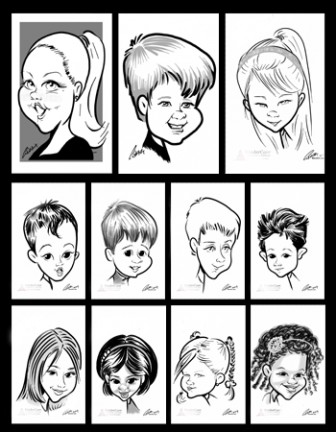 Caricatures © Rene. Used by permission.

Rene
SERVES
Metropolitan Areas (hourly minimums)
California
Napa Valley (2-hour minimum)
Sacramento (2-hour minimum)
San Francisco (3-hour minimum)
San Jose (3-hour minimum)
Oakland (3-hour minimum)
Travel charges may apply outside these areas.
RATES*
(all rates in U.S. dollars)
$200/hr
• $250/hr (December rate)
SPEED**
10-12 b/w, 7-9 color caricatures/hour
PRINT SIZE(s)
•4x6
•x
HARDWARE / SOFTWARE
• Galaxy Note Pro - iPad (as backup). ArtFlow & Sketchbook Pro. Canon wireless photo printer.
REQUIRES
from customer • 2 chairs, 1 small Table, nearby power outlet.
ALSO OFFERS
• Display Option: 23-inch LCD flat Vertical screen TV on tabletop stand- free
• Print customer logo on prints - free


*Prices subject to change. December/Holiday rates may be higher.
**Number of people per hour is approximate and cannot be guaranteed.

01500