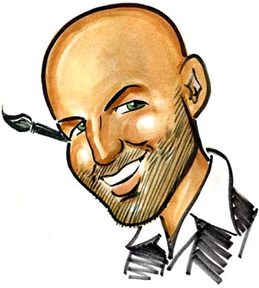 Rafael
Live Digital Caricatures
Wow your crowd with Digital Caricatures! Impress with high tech! Want something different than the traditional marker and paper caricatures? Go digital! The ultimate in trade show entertainment to increase your booth traffic. Unleash the power of the pixel. Looking for that perfect gift? Rafael offers gift caricatures from photos. How about your entire company or family in a group caricature? Clients include: Apple, Microsoft, New Balance, Lincoln Towncar, Covergirl, Delta Airlines, Jacksonville Jaguars, Ruth Chris, Outback, Disney, Universal, UCF, Rollins College, US Army, Girl Scouts, Macy's, Lockheed Martin, Space X, NASA, Nejame Law, Ritz Carlton, KB Homes, Daytona 500,Price Waterhouse Cooper/PWC, Citicorp, Liberty Mutual, Wells Fargo, Florida Blue, Axcient, Novo Nordisk, Cross, and thousands more.
Samples
Rates & Booking Information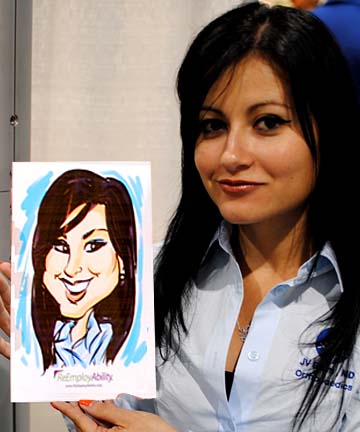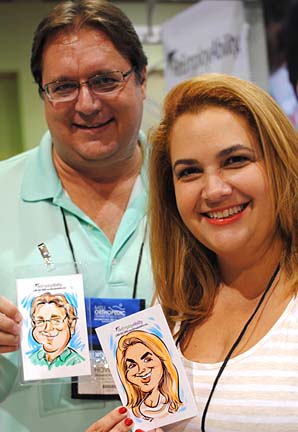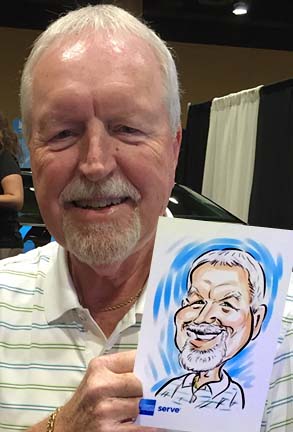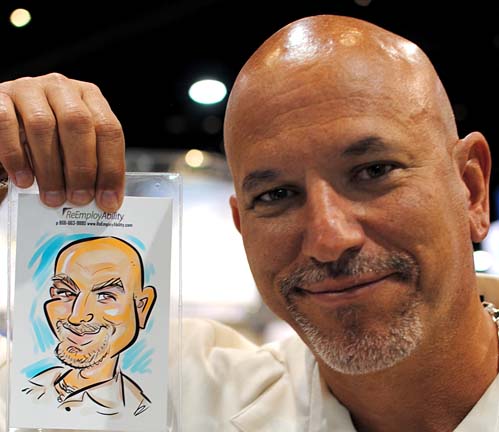 Caricatures © Rafael . Used by permission.

Rafael
SERVES
Metropolitan Areas (hourly minimums)
Florida
Orlando / Kissimmee (2-hour minimum)
Cocoa Beach (2-hour minimum)
St Augustine (3-hour minimum)
Tampa (3-hour minimum)
Jacksonville (4-hour minimum)
St Petersburg (4-hour minimum)
Sarasota (4-hour minimum)
Palm Beach / West Palm Beach (-hour minimum)
Gainesville (3-hour minimum)
Travel charges may apply outside these areas.
RATES*
(all rates in U.S. dollars)
$200/hr
• $225/hr (December rate)
SPEED**
10 color caricatures/hour
PRINT SIZE(s)
•4x6
•x
HARDWARE / SOFTWARE
• I use a 12" Cintiq, 32" LCD, Canon Printer, Laptop, Painter/Photoshop. 4x6" image.
REQUIRES
from customer • chairs, outlet.

*Prices subject to change. December/Holiday rates may be higher.
**Number of people per hour is approximate and cannot be guaranteed.

01500