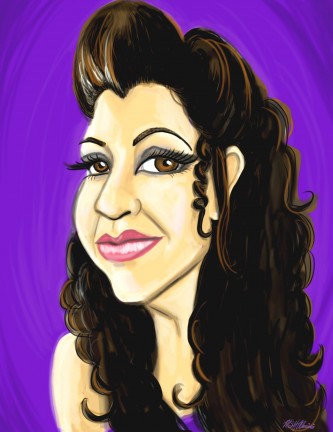 Melissa
Live Digital Caricatures
Melissa is a published cartoonist, artist, illustrator and designer. She drew at a local theme park for 5 years, illustrated cartoons for Omega Games for seven years and draws caricatures at resorts, events, parties conventions and trade shows. Melissa is friendly, professional, reliable, gets along with persons on all levels, is insured, background checked and verified through Sterlingbackcheck.com
Samples
Rates & Booking Information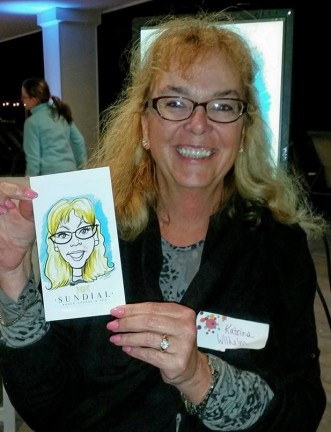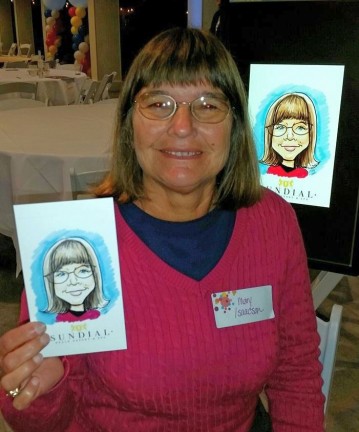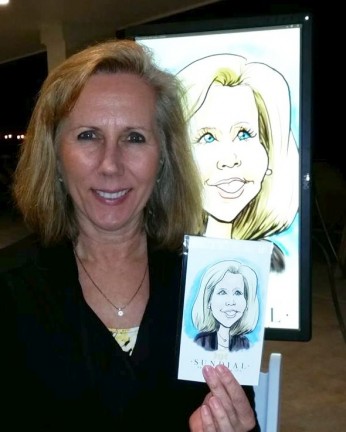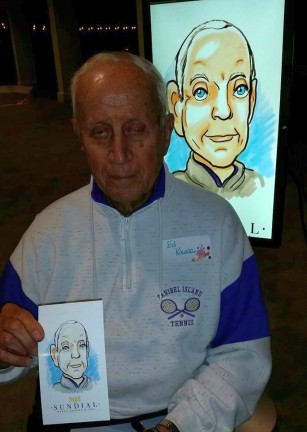 Caricatures © Melissa. Used by permission.

Melissa
SERVES
Metropolitan Areas (hourly minimums)
Florida
Tampa (2-hour minimum)
Orlando / Kissimmee (2-hour minimum)
St Petersburg (2-hour minimum)
Ft Myers (3-hour minimum)
Statewide Florida (4-hour minimum)
Travel charges may apply outside these areas.
RATES*
(all rates in U.S. dollars)
$220/hr
SPEED**
8 caricatures/hour
PRINT SIZE(s)
•4x6
•x
HARDWARE / SOFTWARE
• Cintiq, laptop, Photoshop, Printer, flat screen display monitor
REQUIRES
from customer • chairs, table, lighting, power outlet
ALSO OFFERS
• Display Option: External Monitor first included- free
• Display Option: negoitable- free
• Print customer logo on prints - free
• Print custom theme on prints for a charge of $100


*Prices subject to change. December/Holiday rates may be higher.
**Number of people per hour is approximate and cannot be guaranteed.

01700