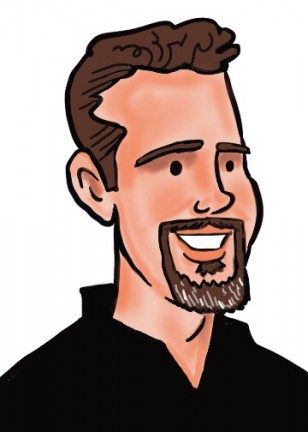 Mark P
Live Digital Caricatures
As one of Boston's full-time professional event caricaturists for over 25 years, I look forward to adding fun, laughter, and creative mementos at your special event. Clients include Harvard Law, Celebrity Cruises, Newman Marcus, Google, Marriott Hotels, and many more. My 3 years of caricaturing in Boston's Faneuil Hall Marketplace gave me the experience to meet and draw people from all over the world. You need a reliable, talented, seasoned artist with a friendly personality who captures great likenesses quickly, represents you well, and sends your guests home smiling with a unique keepsake. I've drawn at hundreds of corporate and private events - I can help you. Drawing people is what I was born to do. Thanks for considering me!
Samples
Rates & Booking Information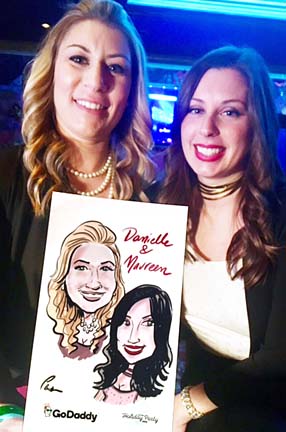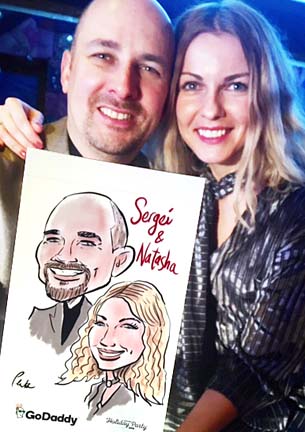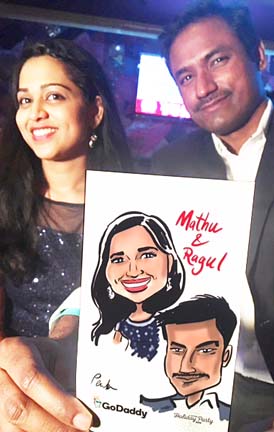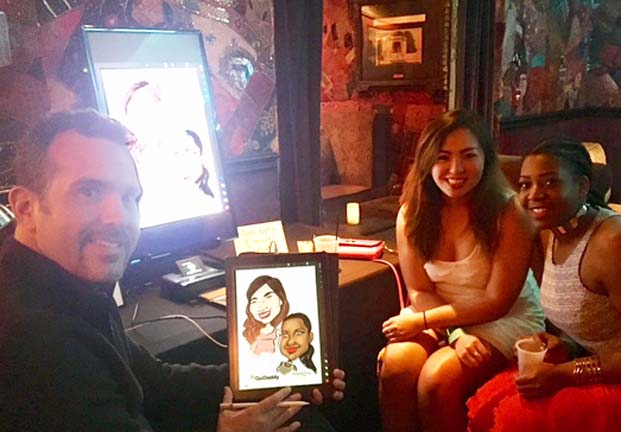 Caricatures © Mark P. Used by permission.

Mark P
SERVES
Metropolitan Areas (hourly minimums)
Massachusetts
Boston (3-hour minimum)
Travel charges may apply outside these areas.
RATES*
(all rates in U.S. dollars)
$250/hr
SPEED**
8-10 color,14-18 B/W caricatures/hour
PRINT SIZE(s)
•4x6
•x
HARDWARE / SOFTWARE
• iPad Pro, Canon 4x6" printer
REQUIRES
from customer • Ideally a 6 foot table & 3 chairs next to outlet
ALSO OFFERS
• Display Option: 32" TV monitor- free
• Print customer logo on prints - free
• Print custom theme on prints for a charge of $100


*Prices subject to change. December/Holiday rates may be higher.
**Number of people per hour is approximate and cannot be guaranteed.

02000