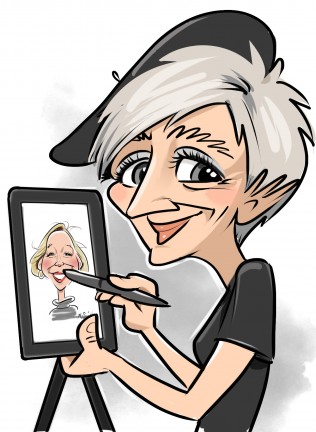 Marion
Live Digital Caricatures
Marion is an award-winning Holland-based caricatures artist who has been doing digital caricatures professionally since 2001.She is also a cartoonist and a greeting card designer. Over the years she has been working on many events in Holland, Belgium, Germany, France, Great-Britain, Denmark, Switzerland and Spain. She speaks fluently Dutch, English, French and German.
Samples
Rates & Booking Information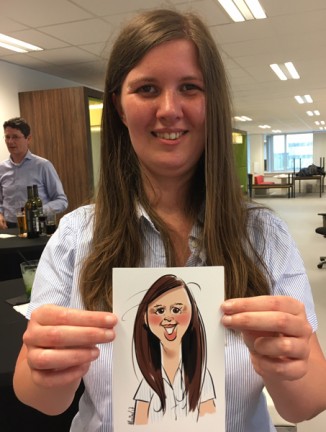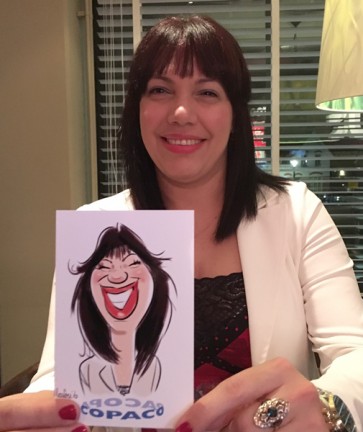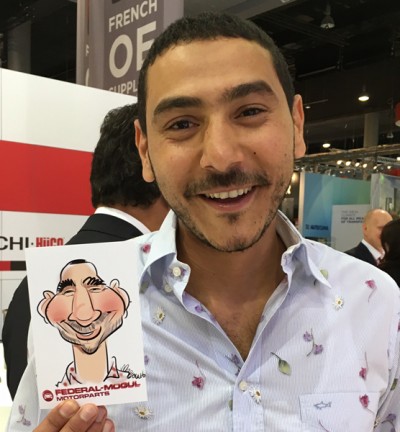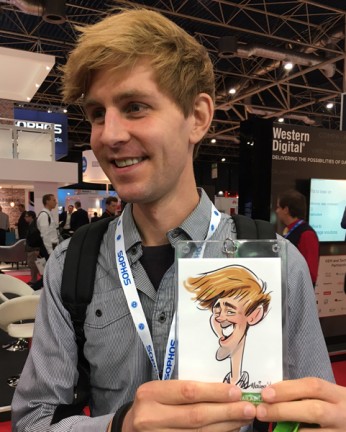 Caricatures © Marion. Used by permission.

Marion
SERVES
Metropolitan Areas (hourly minimums)
Holland
Amsterdam (2-4-hour minimum)
Travel charges may apply outside these areas.
RATES*
(all rates in U.S. dollars)
$250/hr
• $275/hr (December rate)
SPEED**
15-18 B&W, 8-10 colo caricatures/hour
PRINT SIZE(s)
•4x6
•x
HARDWARE / SOFTWARE
• Wacom Cintiq Companion, Sketchbook Pro Epson Picturemate, 28" monitor
REQUIRES
from customer • table, outlet

*Prices subject to change. December/Holiday rates may be higher.
**Number of people per hour is approximate and cannot be guaranteed.

02000