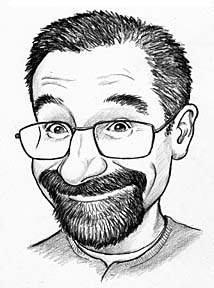 John G
Live Digital Caricatures
"I never knew caricatures were actually supposed to look like the person!" That's the most common response John hears when he's drawing caricatures at an event. Drawing digitally is slower than drawing on paper, but there is definitely more of a "WOW" factor, as people stare at the monitor, watching the caricature come to life. John can draw 3-6 digital caricatures per hour, depending on color or black and white how much detail the host wants John wants to lavish on the picture. The final product can be e-mailed, loaded onto a flash drive, or printed (if the host provides a printer). John also works traditionally, on paper. He is personable and very professional. He strives to create a flattering likeness, rather than a freakish exaggeration. John's primary job is as a professional illustrator, and he has illustrated many popular chapter book series, including The A to Z Mysteries and The Bailey School Kids, and he the author/illustrator of the picture book Dinosaur Train.
Samples
Rates & Booking Information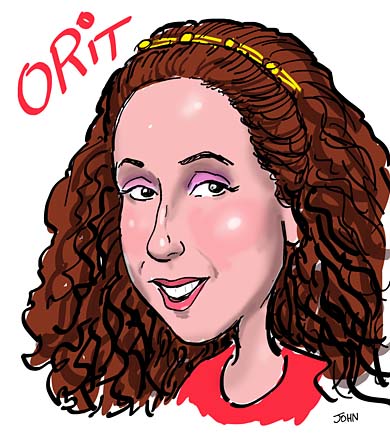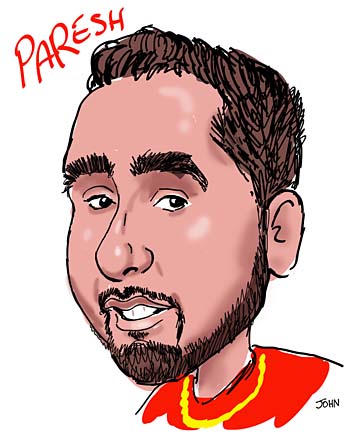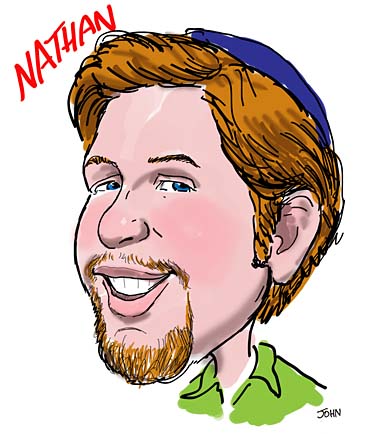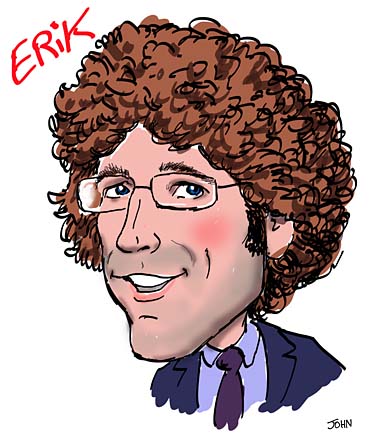 Caricatures © John G. Used by permission.

John G
SERVES
Metropolitan Areas (hourly minimums)
Connecticut
Hartford (3-hour minimum)
New York
Albany (2-hour minimum)
New York City - Manhattan (3-hour minimum)
Massachusetts
Boston (3-hour minimum)
Vermont
Brattleboro (2-hour minimum)
Bennington (2-hour minimum)
Burlington (3-hour minimum)
New Hampshire
Keene (2-hour minimum)
Manchester (3-hour minimum)
New York
Westchester County (3-hour minimum)
Western Long Island (4-hour minimum)
Massachusetts
Springfield (3-hour minimum)
Travel charges may apply outside these areas.
RATES*
(all rates in U.S. dollars)
$200/hr
SPEED**
3 to 8 caricatures/hour
PRINT SIZE(s)
•4" x 6"

HARDWARE / SOFTWARE
• iPad. Can supply monitor and 4" x 6" printer.
REQUIRES
from customer • 2 chairs, electricity, printer (if printing)

*Prices subject to change. December/Holiday rates may be higher.
**Number of people per hour is approximate and cannot be guaranteed.

01500