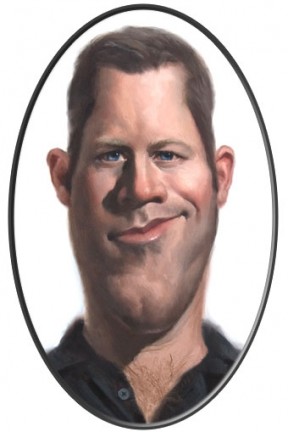 Court
Live Digital Caricatures
Court is an award-winning San Diego-based artist who has been doing caricatures professionally since 1996 at private events. He is also a commercial illustrator whose work has appeared in many magazines, books, newspapers, advertising and retail products. He earned his Bachelor's Degree in Studio Art from the University of California, San Diego, and has been additionally schooled at the Watts Atelier of the Arts in Encinitas, California, where, since 2003, he has taught courses in caricature, digital illustration and facial anatomy. He has won many awards for his caricature work from the National Caricaturists Network (NCN) and the International Society of Caricature Artists (ISCA). In 2005, he was named Caricature Artist of the Year at the annual convention of the NCN. And most recently, in 2011, he won the title of Master Caricature Artist of the Year at the annual ISCA convention.
Samples
Rates & Booking Information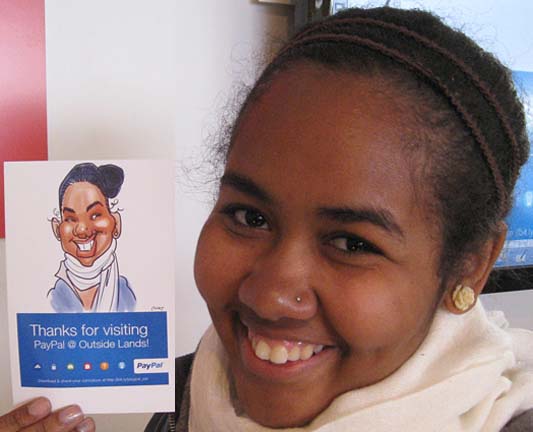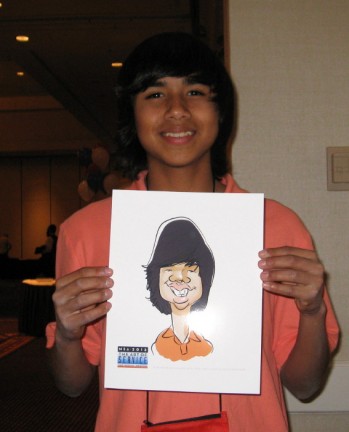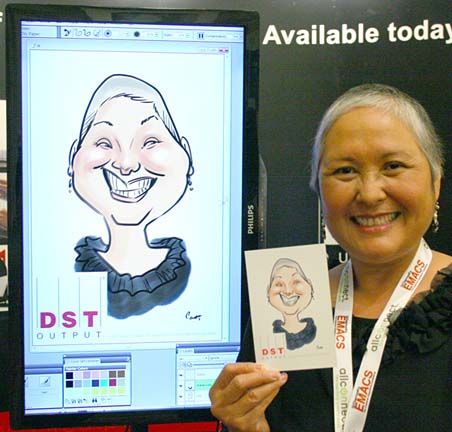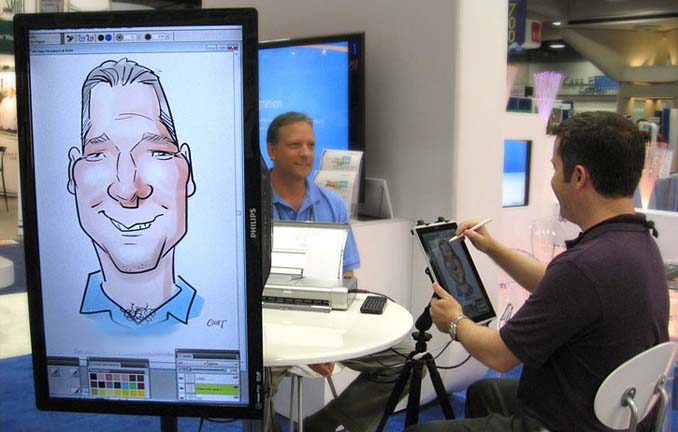 Caricatures © Court. Used by permission.

Court
SERVES
Metropolitan Areas (hourly minimums)
California
San Diego (3-hour minimum)
Los Angeles (4-hour minimum)
Palm Springs (4-hour minimum)
Travel charges may apply outside these areas.
RATES*
(all rates in U.S. dollars)
$250/hr
RATE NOTE
• Ask about discounts for bookings of 9 hours or more!
SPEED**
10 color, 15 b/w caricatures/hour
PRINT SIZE(s)
•4x6

HARDWARE / SOFTWARE
• Wacom Companion tablet PC, drawing with Corel Painter on Windows 8
REQUIRES
from customer • Two chairs, electrical outlet, indoors or in protected area. A table is requested but not necessary.
ALSO OFFERS
• Display Option: 32" LCD Display on tripod or tabletop- free
• Print customer logo on prints - free
• Print custom theme on prints for a charge of $100


*Prices subject to change. December/Holiday rates may be higher.
**Number of people per hour is approximate and cannot be guaranteed.

02000