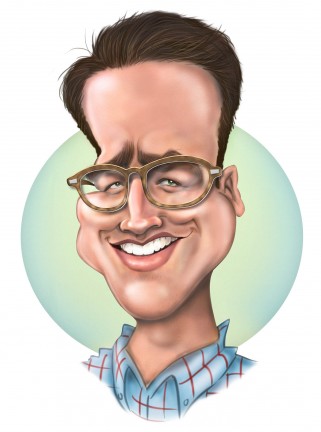 Bradley
Live Digital Caricatures
Now offering cutting-edge full color digital caricatures, Bradley has been drawing speedy and impressive live caricatures for nearly two decades. He got his feet wet way back in college at one of the busiest amusement parks in the world. There, Brad honed his speed and mad skills at turning people into amazing cartoon portraits of themselves. Since then, Brad has drawn tens of thousands of caricatures at private parties and corporate events. He loves the new medium of digital caricatures as they offer a more polished product in full color in very little time. Guests love seeing their artwork come to life on a big screen monitor. With live digital caricatures, Bradley mostly serves the midwest, but is happy to fly anywhere for longer jobs or multiple day jobs! Digital caricatures are ideal for industry trade shows, conventions, and other corporate events. Bradley is fast, friendly, talented and always professional. Book Bradley for your next event today!
Samples
Rates & Booking Information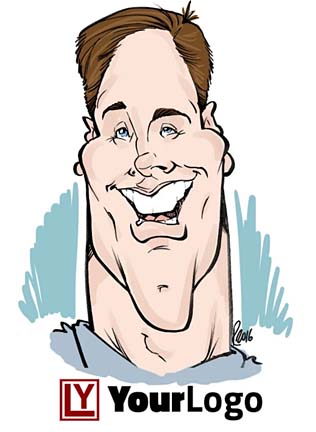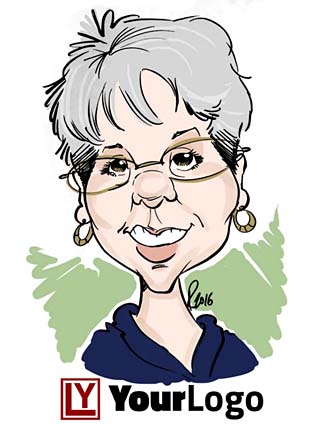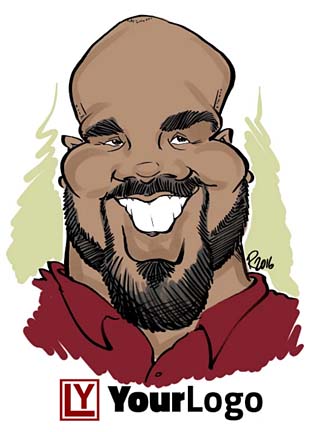 Caricatures © Bradley. Used by permission.

Bradley
SERVES
Metropolitan Areas (hourly minimums)
Indiana
Indianapolis (3-hour minimum)
Bloomington (3-hour minimum)
Ft Wayne (3-hour minimum)
Terra Haute (3-hour minimum)
Lafayette (3-hour minimum)
Richmond (3-hour minimum)
Evansville (4-hour minimum)
Columbus (4-hour minimum)
Huntington/Jasper (3-hour minimum)
Mt. Vernon (4-hour minimum)
Princeton (4-hour minimum)
Vincennes (4-hour minimum)
Illinois
Chicago (3-hour minimum)
Champaign-Urbana (3-hour minimum)
Ohio
Cincinnati (3-hour minimum)
Dayton (3-hour minimum)
Columbus (4-hour minimum)
Kentucky
Louisville (3-hour minimum)
Lexington (4-hour minimum)
Travel charges may apply outside these areas.
RATES*
(all rates in U.S. dollars)
$250/hr
• $300/hr (December rate)
SPEED**
12-15 caricatures/hour
PRINT SIZE(s)
•4x6
•x
HARDWARE / SOFTWARE
• Drawn with Apple Pencil on an iPad Pro mirrored on large flatscreen display turned sideways in portrait mode with digital printouts from a Canon Selphy photo printer.
REQUIRES
from customer • Two chairs, one small table, electrical outlet, away from the elements in the shade, dim light is not a problem

*Prices subject to change. December/Holiday rates may be higher.
**Number of people per hour is approximate and cannot be guaranteed.

02000